Your Vote Matters
Participate in the democratic process of electing your volunteer board of directors.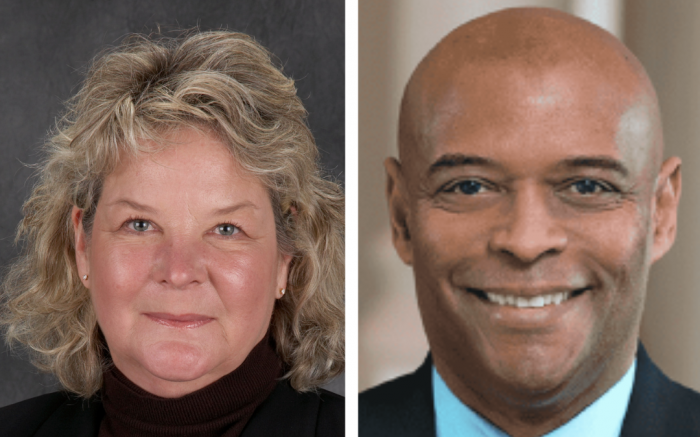 Financially Fit
Make 2023 your year to get your finances in order!
We go online the 2nd Monday of the month at 1 PM and feature a different expert and topic.
Sessions are free, open to the public, and 15 min or less!
Get Access to Great Rates!
Get Access to Great Rates!
A Gift For You
Finance your new or used auto loans with TruPartner and make no payments for 90 days.
Some restrictions apply!
Learn More
Carousel with 7 number of slides
Danielle and her family love TruPartner so much they got their car loan with us even though they live in New York!

I use TruPartner for both business and personal financial needs. The staff is knowledgeable and helpful whether I am talking to them in person, on the phone, or over email. I have confidence that my loans and my money will be handled properly.

I've been a member with TruPartner for 25 years. I was with a co-worker, and when she saw my debit card, she happily exclaimed: "I am a member there as well!" We then went on to talk about the outstanding service we receive when visiting the branches.

Whether in business or your personal life, having a "true partner" to assist in your financial needs is key to a healthy future! TruPartner is just that to both our family business of 52 years, Wegman Company, and to me, personally, through my new car loan.

TruPartner Credit Union is an amazing gift. I highly recommend TruPartner to anyone needing to go to a credit union you trust with your finances and for help getting a car loan or a mortgage loan. Best decision I have ever made!

TruPartner Credit Union is a True Partner to me. They have helped me with a range of financial services. I love their friendly and professional approach. Whether it is a checking account, a savings account, a loan, or a credit card, TruPartner can't be beat.

I have been a satisfied member of TruPartner Credit Union for over 20 years and it has been exactly what I wanted in a financial institution. I value the relationships I've built over the years as well as the ease and ability to reach out to them about car loans and other services. It is always done in a timely manner and I appreciate that.